Tribal Soul is a team founded by Akira- who later injured himself and stopped dancing, debut in episode 2, Tribal Soul later team up with Cool Crew and form Tribe Cool Crew.
At first, there's only Kumo and Mizuki but Yuzuru's dancing caught Kumo's attention, he challenged Yuzuru to a dance battle and later added him to the members.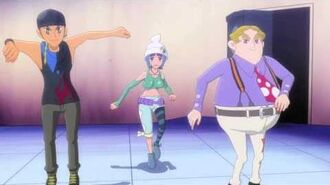 Ad blocker interference detected!
Wikia is a free-to-use site that makes money from advertising. We have a modified experience for viewers using ad blockers

Wikia is not accessible if you've made further modifications. Remove the custom ad blocker rule(s) and the page will load as expected.