Team Sakura

Some attributes

First
episode 14
Second
episode 17
Third
episode 18

Other attributes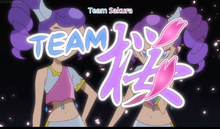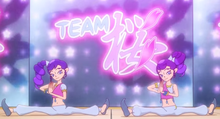 "It's not a mirror, but we make it look like one. To do that, we have to mirror our moves" -Sakurazaka Hinata and Sakurazaka Manabi
Team Sakura (TEAM 桜) is a team that takes part in the Dance Road, debut in episode 14.
Their dance is to be one with the wind, water and mist. Their real dance style is different from what they performed in Dance Road round 2
In the first round of Dance Road, they were chosen randomly to pass.
In the secound round, they've won.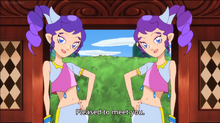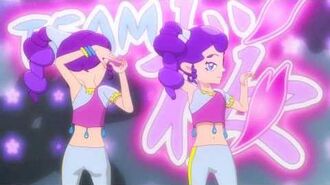 In the 3rd round, they're one of the 3 winning teams.
In the 4th round, they team up with Explosive Machine Guns and form Blossom Bullets due to the theme of round 4-"change" and is 1 of the remaining 2 teams.