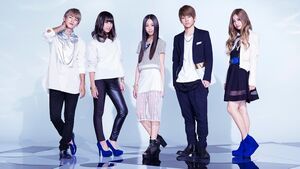 Lol (stylized lol) is a Japanese music group comprised of five members. They have done music such as Heartbeat and dances for the Tribe Cool Crew animation.
They also show up in the anime episode 42 as judges in a Kanto local mall contest.
Ad blocker interference detected!
Wikia is a free-to-use site that makes money from advertising. We have a modified experience for viewers using ad blockers

Wikia is not accessible if you've made further modifications. Remove the custom ad blocker rule(s) and the page will load as expected.