Gold and Silver are the strongest Crowd High trendsetter duo in the world
They are well-known among the Crowd High trendsetters, they were also called by Gallagher to Dance Road to challenge the other teams.
They remain undefeated until the battle with Tribe Cool Crew, they even won Blossom Bullets.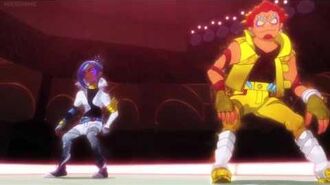 Ad blocker interference detected!
Wikia is a free-to-use site that makes money from advertising. We have a modified experience for viewers using ad blockers

Wikia is not accessible if you've made further modifications. Remove the custom ad blocker rule(s) and the page will load as expected.