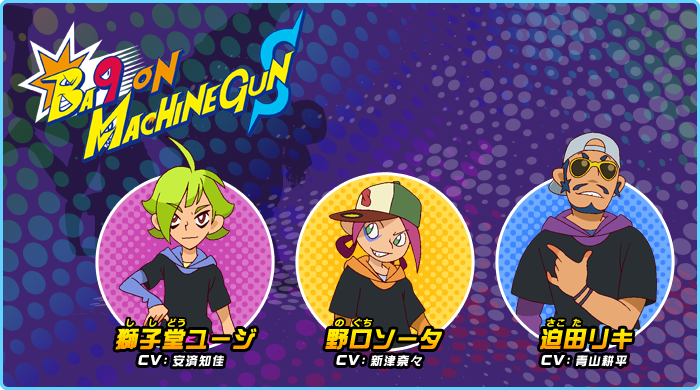 The Explosive Machine Guns is a team that takes part in the Dance Road, debut in episode 11.
Riki Sakota: leader and center
Their dance music is called "Crazy burst"
In the 1st round of Dance road, they were one of the 5 winning team.
In the 2nd round of Dance Road they were randomly selected to past.
In the 3rd round, they're also one of the 3 winning team.
In the 4th round, they team up with Team Sakura, formed Blossom Bullets and are one of the 2 remaining team.